Museum "Finca El Abra"
It is the place where José Martí stayed after the authorities commuted his forced labor imprisonment penalty. He stayed at the farm of El Abra for two months from October, 13 th 1870. In the site, declared National Monument, are exhibited the room of the Cuban National Hero as well as some of his belongings.
Address: Carretera a Siguanea, kilometer 2, Isle of Youth
Museum "Presidio Modelo"
It is the place where the penitentiary population used to be crowded since the 1920's. That was the prison where most of the survivors of the rebel attack on Moncada and Carlos Manuel de Céspedes garrisons, in 1953. Declared National Monument, visiting it allows the visitors to broaden their knowledge about a part of Cuban history.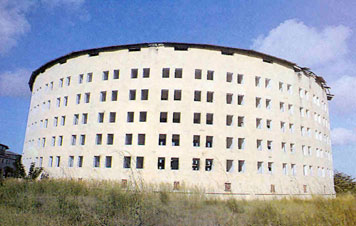 Address: Chacón Neighborhood, Nueva Gerona, Isle of Youth